Ready, set, GROW!
If you are interested in a challenging yet rewarding place to start your career with a leading Indiana company, Indiana Farm Bureau Insurance is the place to be. Whether you are looking for an internship or are early in your career, bring your talents here. Get the support you need to excel in your career without compromising your life outside of work.
Why choose Indiana Farm Bureau Insurance?
Our internships offer:
Paid hands-on professional experience
Networking opportunities with industry leaders
Job shadowing tailored to your specific interests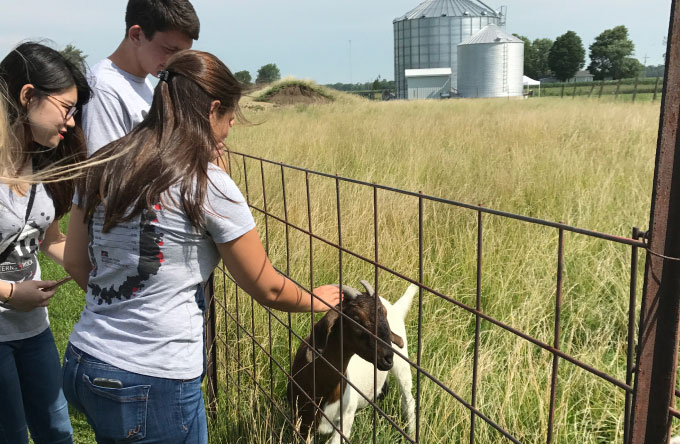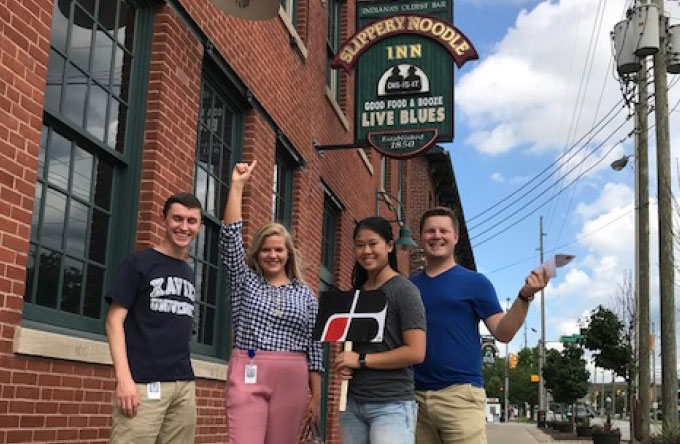 If you are newly graduated, we will provide you with:
Ongoing training and development
Exposure to many parts of the organization
Supportive and welcoming work environment
More than you'd expect.
Indiana Farm Bureau Insurance is a place where you can achieve remarkable things. Here's a taste of what you can expect when you join our team.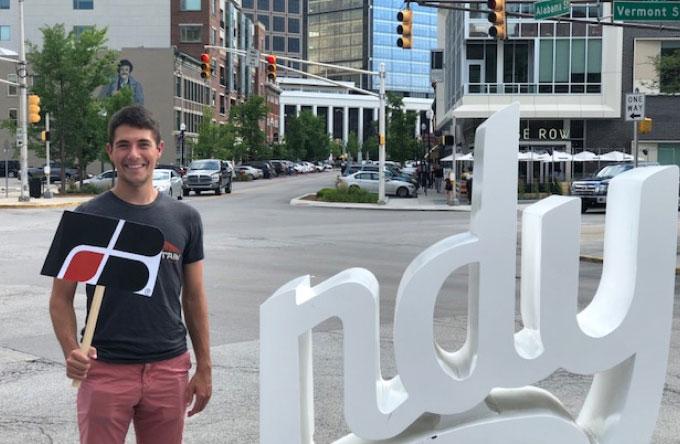 Hear from our own.
"Throughout my internship at Indiana Farm Bureau Insurance I had the opportunity to meet and develop relationships with individuals throughout the company ranging from property field claims representatives to our CEO. I was also put into a position to succeed with guidance from my team and my boss that gave me the opportunity to learn and grow in my area of work. Staying on at Indiana Farm Bureau Insurance as a full-time employee was one of the easiest decisions I have ever made in my life."
"Being given the opportunity to be an intern at Indiana Farm Bureau Insurance was one of the best opportunities for my professional development. Without the intern program, I would not be where I am today. The internship program allowed me to explore many different career paths within the company to help me determine where I wanted to go. During the summer of my internship I was treated as a member of the team and had projects of my own to do. It was a great taste of what it is like to work at Farm Bureau. I also was able to make friendships within the program that I still have today!"
"Interning at IFBI offered me a valuable experience at learning the daily activities involved with my desired career path. IFBI has created a culture of constant learning and teamwork that makes it easy for interns to feel comfortable and gain skills that will be useful and valuable as they start their careers. Together, interns also get the unique opportunity to serve the community and learn about farms that we insure. My internship experience grew a deep appreciation for IFBI's company culture and the opportunities they could offer me, and I was lucky enough to continue on with the company in a full-time position as a Business Analyst."
"Being a part of the Indiana Farm Bureau Insurance Internship Program is an opportunity and a wonderful learning experience for any role. The internship is not your typical role where interns show up, pick up coffee, work and go home. IFBI provides its interns time to work together on projects, field trip opportunities, downtown get-togethers and more exciting things to do. The leaders care about each intern individually, pushing them towards success with the company. Interns may also shadow other divisions of the company if they express interest. The company provides free parking, a delicious cafeteria, an on-site gym and many other amenities to its employees. This program is not something to miss out on for those who want to learn more about what the work world looks like in their field and meet other interns from a variety of colleges and universities."