Start your journey with us.
Indiana Farm Bureau Insurance is a Forbes recognized top employer and a leader in the industry. With more than eight decades of service, Indiana Farm Bureau Insurance is like one big family with a passionate and diverse team of people. Our home office, situated in downtown Indianapolis, employs over 600 talented team members in a variety of disciplines. If you are ready to take the next step towards a career with purpose, explore our current job openings now.
Thrive with Us.
Our home office offers:
Free parking
On-site cafeteria
On-site fitness facility
Open office space, designed for collaboration
Walking distance to trendy restaurants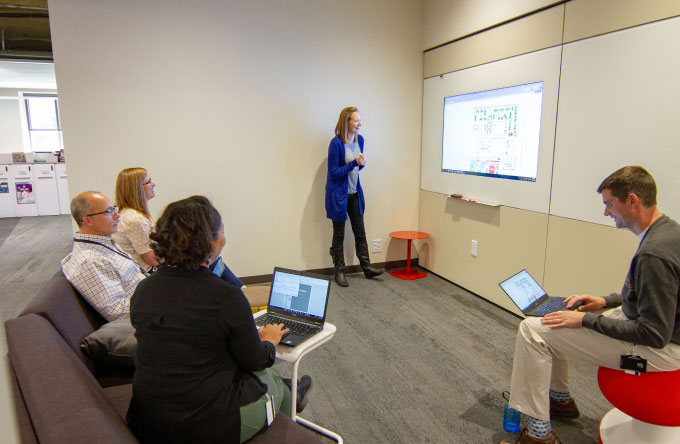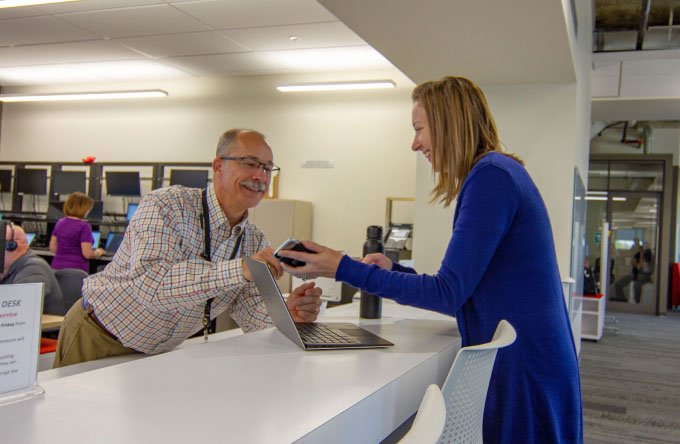 Some of our home office career areas include:
Administrative
Management
Finance and accounting
Marketing
Human Resources
Technology
Why choose Indiana Farm Bureau Insurance?
If you are interested in making a difference with a leading Indiana company, then we may be the place for you. From competitive salary and benefits to rewarding work and an enjoyable environment, Indiana Farm Bureau Insurance offers the right combination of ease and excitement to provide you with a stimulating, ever-evolving career.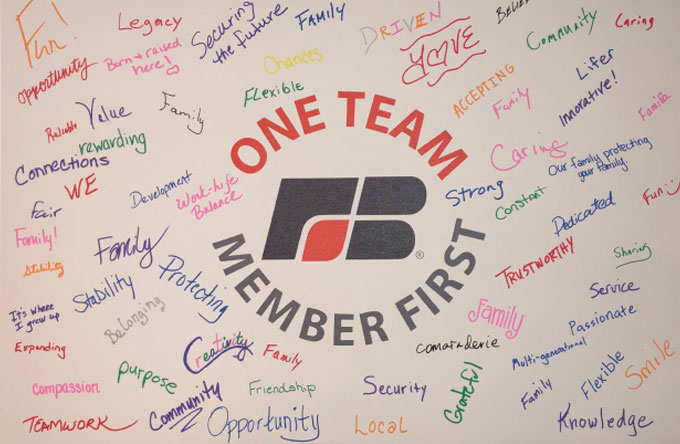 Hear from our own.
"IFBI is a great company to work for, has a very positive working environment. I have been working here for past 6-7 years and worked with different teams, managers and executives. They possess great knowledge and help you uplift in your career path. I feel my thoughts and suggestions have been heard and honored. The company is also emerging in latest technology front. Overall this company feels like a second home."
"I'm so proud to work at Indiana Farm Bureau Insurance! I truly enjoy coming to work where the atmosphere is positive and energizing, and I love collaborating with great people. The company provides me with flexibility that supports both my work and family life. I really admire the importance it places on its people, members and communities throughout the state. This is a great place to work!"