Make your mark.
If you have the drive, passion, creativity and a desire to always find a way to make things better, Indiana Farm Bureau Insurance is the place where you belong.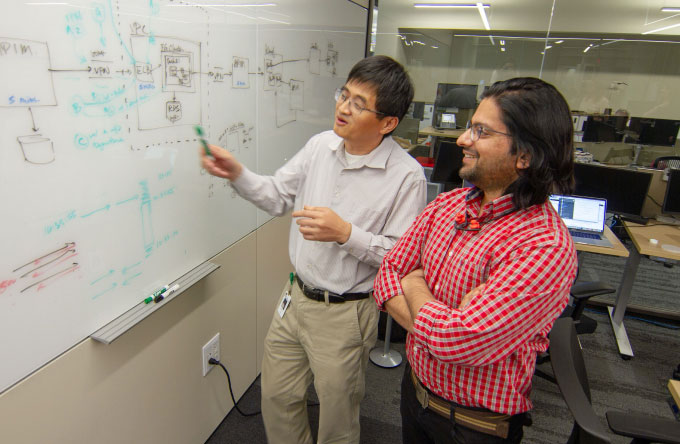 Why work at Indiana Farm Bureau Insurance?
We know that it's the people who really make our organization great to work with. For this reason, we foster an environment of continuous growth and development coupled with comprehensive employee benefits.
Leading the Way
Our team members work together to provide the best experiences for our clients, community and each other—whether they've been with our company for 40 days or 40 years.

450+ agents
Operating as one team, always putting the members first.

85+ years of protecting hoosiers
Indiana is your home; it's ours, too.

1200+ team members in 92 counties
Our family is dedicated to protecting your family.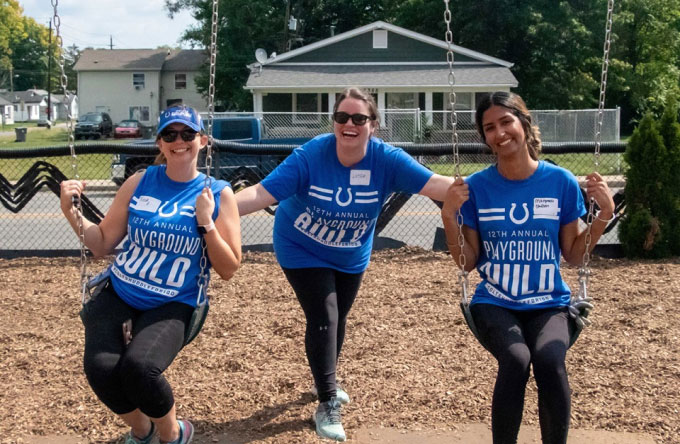 Elevating our Communities
As a good corporate citizen, Indiana Farm Bureau Insurance believes it's our company's responsibility to give back to communities throughout the state of Indiana. By providing employees with annual paid volunteer time, we also encourage our employees and agents to lend their voluntary support to programs and organizations that positively impact the quality of life for Hoosiers.
Employees may choose to volunteer with personally meaningful organizations, find new opportunities through our partnership with Salesforce Philanthropy Cloud or volunteer for one of the many events organized each year corporately.
Rich history, innovative future.
Indiana Farm Bureau was founded in 1919 in order to protect the rights of Hoosier farmers and rural Indiana. When Indiana Farm Bureau discovered farmers were having trouble obtaining insurance for their farms and equipment, they formed Indiana Farm Bureau Insurance in 1934.
And while Indiana Farm Bureau and Indiana Farm Bureau Insurance are separate companies, they each continue to protect Hoosiers in their own ways: Indiana Farm Bureau through agricultural education and advocacy; and Indiana Farm Bureau Insurance through trustworthy and reliable insurance products and service.